The best books we are excited to read about this year 2021
These difficult times like now, reading means different things to different people.
We all like to escape our monotony with a breathless page-turner, an eBook or our favorite music. Others seek out additional things to better understand the complex, chaotic world around us. And some of us just can't stop reading to get away. Now is not the time to judge anyone's tastes or reading habits but any reading that helps you get through this, is fine. Thank goodness BookHubPub and the publishing industry keeps churning out new books.
Here are the best titles coming
in the first half of 2021.
A Bright Ray of Darkness, by Ethan Hawke
The first novel in nearly twenty years from the acclaimed actor/writer/director is a book about art and love, fame and heartbreak–a blistering story of a young man making his Broadway debut in Henry IV just as his marriage implodes.
A bracing meditation on fame and celebrity, and the redemptive, healing power of art; a portrait of the ravages of disappointment and divorce; a poignant consideration of the rites of fatherhood and manhood; a novel soaked in rage and sex, longing and despair; and a passionate love letter to the world of theater, A Bright Ray of Darkness showcases Ethan Hawke's gifts as a novelist as never before.
Hawke's narrator is a young man in torment, disgusted with himself after the collapse of his marriage, still half-hoping for a reconciliation that would allow him to forgive himself and move on as he clumsily, and sometimes hilariously, tries to manage the wreckage of his personal life with whiskey and sex. What saves him is theater: in particular, the challenge of performing the role of Hotspur in a production of Henry IV under the leadership of a brilliant director, helmed by one of the most electrifying–and narcissistic–Falstaff's of all time. Searing, raw, and utterly transfixing, A Bright Ray of Darkness is a novel about shame and beauty and faith, and the moral power of art.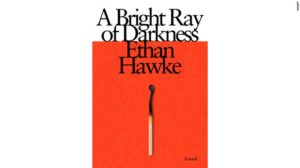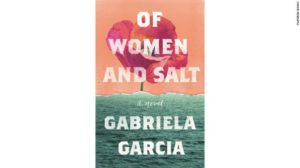 Of Women and Salt, by Gabriela Garcia
A sweeping, masterful debut about a daughter's fateful choice, a mother motivated by her own past, and a family legacy that begins in Cuba before either of them were born
In present-day Miami, Jeanette is battling addiction. Daughter of Carmen, a Cuban immigrant, she is determined to learn more about her family history from her reticent mother and makes the snap decision to take in the daughter of a neighbor detained by ICE. Carmen, still wrestling with the trauma of displacement, must process her difficult relationship with her own mother while trying to raise a wayward Jeanette. Steadfast in her quest for understanding, Jeanette travels to Cuba to see her grandmother and reckon with secrets from the past destined to erupt.
From 19th-century cigar factories to present-day detention centers, from Cuba to Mexico, Gabriela Garcia's Of Women and Salt is a kaleidoscopic portrait of betrayals—personal and political, self-inflicted and those done by others—that have shaped the lives of these extraordinary women. A haunting meditation on the choices of mothers, the legacy of the memories they carry, and the tenacity of women who choose to tell their stories despite those who wish to silence them, this is more than a diaspora story; it is a story of America's most tangled, honest, human roots.
Later, by Stephen King
#1 bestselling author Stephen King returns with a brand-new novel about the secrets we keep buried and the cost of unearthing them.
SOMETIMES GROWING UP
MEANS FACING YOUR DEMONS
The son of a struggling single mother, Jamie Conklin just wants an ordinary childhood. But Jamie is no ordinary child. Born with an unnatural ability his mom urges him to keep secret, Jamie can see what no one else can see and learn what no one else can learn. But the cost of using this ability is higher than Jamie can imagine – as he discovers when an NYPD detective draws him into the pursuit of a killer who has threatened to strike from beyond the grave.
LATER is Stephen King at his finest, a terrifying and touching story of innocence lost and the trials that test our sense of right and wrong. With echoes of King's classic novel It, LATER is a powerful, haunting, unforgettable exploration of what it takes to stand up to evil in all the faces it wears.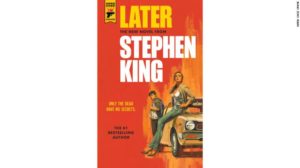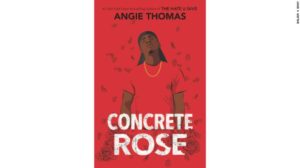 Concrete Rose, by Angie Thomas
If there's one thing seventeen-year-old Maverick Carter knows, it's that a real man takes care of his family. As the son of a former gang legend, Mav does that the only way he knows how: dealing for the King Lords. With this money he can help his mom, who works two jobs while his dad's in prison.
Life's not perfect, but with a fly girlfriend and a cousin who always has his back, Mav's got everything under control.
Until, that is, Maverick finds out he's a father.
Suddenly he has a baby, Seven, who depends on him for everything. But it's not so easy to sling dope, finish school, and raise a child. So when he's offered the chance to go straight, he takes it. In a world where he's expected to amount to nothing, maybe Mav can prove he's different.
When King Lord blood runs through your veins, though, you can't just walk away. Loyalty, revenge, and responsibility threaten to tear Mav apart, especially after the brutal murder of a loved one. He'll have to figure out for himself what it really means to be a man.
My Year Abroad, by Chang-Rae Lee
"An extraordinary book, acrobatic on the level of the sentence, symphonic across its many movements—and this is a book that moves…My Year Abroad is a wild ride—a caper, a romance, a bildungsroman, and something of a satire of how to get filthy rich in rising Asia." – Vogue
From the award-winning author of Native Speaker and On Such a Full Sea, an exuberant, provocative story about a young American life transformed by an unusual Asian adventure – and about the human capacities for pleasure, pain, and connection.
Tiller is an average American college student with a good heart but minimal aspirations. Pong Lou is a larger-than-life, wildly creative Chinese American entrepreneur who sees something intriguing in Tiller beyond his bored exterior and takes him under his wing. When Pong brings him along on a boisterous trip across Asia, Tiller is catapulted from ordinary young man to talented protégé, and pulled into a series of ever more extreme and eye-opening experiences that transform his view of the world, of Pong, and of himself.
In the breathtaking, "precise, elliptical prose" that Chang-rae Lee is known for (The New York Times), the narrative alternates between Tiller's outlandish, mind-boggling year with Pong and the strange, riveting, emotionally complex domestic life that follows it, as Tiller processes what happened to him abroad and what it means for his future. Rich with commentary on Western attitudes, Eastern stereotypes, capitalism, global trade, mental health, parenthood, mentorship, and more, My Year Abroad is also an exploration of the surprising effects of cultural immersion—on a young American in Asia, on a Chinese man in America, and on an unlikely couple hiding out in the suburbs. Tinged at once with humor and darkness, electric with its accumulating surprises and suspense, My Year Abroad is a novel that only Chang-rae Lee could have written, and one that will be read and discussed for years to come.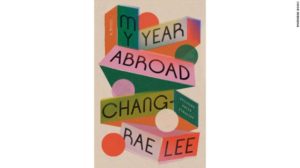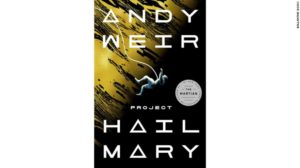 Project Hail Mary, by Andy Weir
Ryland Grace is the sole survivor on a desperate, last-chance mission – and if he fails, humanity and the Earth itself will perish.
Except that right now, he doesn't know that. He can't even remember his own name, let alone the nature of his assignment or how to complete it.
All he knows is that he's been asleep for a very, very long time. And he's just been awakened to find himself millions of miles from home, with nothing but two corpses for company.
His crewmates dead, his memories fuzzily returning, he realizes that an impossible task now confronts him. Alone on this tiny ship that's been cobbled together by every government and space agency on the planet and hurled into the depths of space, it's up to him to conquer an extinction-level threat to our species.
And thanks to an unexpected ally, he just might have a chance.
Part scientific mystery, part dazzling interstellar journey, Project Hail Mary is a tale of discovery, speculation, and survival to rival The Martian – while taking us to places it never dreamed of going.
How to Avoid a Climate Disaster, by Bill Gates
In this urgent, authoritative book, Bill Gates sets out a wide-ranging, practical–and accessible–plan for how the world can get to zero greenhouse gas emissions in time to avoid a climate catastrophe.
Bill Gates has spent a decade investigating the causes and effects of climate change. With the help of experts in the fields of physics, chemistry, biology, engineering, political science, and finance, he has focused on what must be done in order to stop the planet's slide to certain environmental disaster. In this book, he not only explains why we need to work toward net-zero emissions of greenhouse gases, but also details what we need to do to achieve this profoundly important goal.
He gives us a clear-eyed description of the challenges we face. Drawing on his understanding of innovation and what it takes to get new ideas into the market, he describes the areas in which technology is already helping to reduce emissions, where and how the current technology can be made to function more effectively, where breakthrough technologies are needed, and who is working on these essential innovations. Finally, he lays out a concrete, practical plan for achieving the goal of zero emissions–suggesting not only policies that governments should adopt, but what we as individuals can do to keep our government, our employers, and ourselves accountable in this crucial enterprise.
As Bill Gates makes clear, achieving zero emissions will not be simple or easy to do, but if we follow the plan he sets out here, it is a goal firmly within our reach.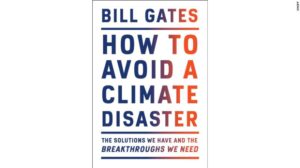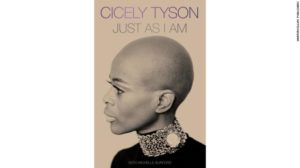 Just as I am, by Cicely Tyson
"Just As I Am is my truth. It is me, plain and unvarnished, with the glitter and garland set aside. In these pages, I am indeed Cicely, the actress who has been blessed to grace the stage and screen for six decades. Yet I am also the church girl who once rarely spoke a word. I am the teenager who sought solace in the verses of the old hymn for which this book is named. I am a daughter and mother, a sister, and a friend. I am an observer of human nature and the dreamer of audacious dreams. I am a woman who has hurt as immeasurably as I have loved, a child of God divinely guided by His hand. And here in my ninth decade, I am a woman who, at long last, has something meaningful to say." –Cicely Tyson
The Great One Bucket List, by C. Tessa El
The perfect bucket list journal for everyone especially to create the best bucket list goals you want to accomplish with a great brainstorm before choosing the things to do… transform this book into your dream agenda or your adventure memories, to put your favorite picture, scrapbook memorabilia, to record the bucket list goals you have accomplished or make a great engagement, anniversary, bridal shower, Christmas, Valentine's Day, birthdays, holidays, or wedding gift for your friends and family.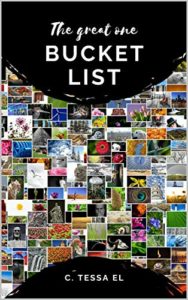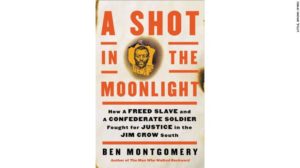 A Shot in the Moonlight: How a Freed Slave and a Confederate Soldier Fought for Justice in the Jim Crow South, by Ben Montgomery
After moonrise on the cold night of January 21, 1897, a mob of twenty-five white men gathered in a patch of woods near Big Road in southwestern Simpson County, Kentucky. Half carried rifles and shotguns, and a few tucked pistols in their pants. Their target was George Dinning, a freed slave who'd farmed peacefully in the area for 14 years, and who had been wrongfully accused of stealing livestock from a neighboring farm. When the mob began firing through the doors and windows of Dinning's home, he fired back in self-defense, shooting and killing the son of a wealthy Kentucky family.
So began one of the strangest legal episodes in American history — one that ended with Dinning becoming the first Black man in America to win damages after a wrongful murder conviction.
Drawing on a wealth of never-before-published material, bestselling author and Pulitzer Prize finalist Ben Montgomery resurrects this dramatic but largely forgotten story, and the unusual convergence of characters — among them a Confederate war hero-turned-lawyer named Bennett H. Young, Kentucky governor William O'Connell Bradley, and George Dinning himself — that allowed this unlikely story of justice to unfold in a time and place where justice was all too rare.
The Daughters of Kobani: A Story of Rebellion, Courage, and Justice, by Gayle Tzemach Lemmon
The extraordinary story of the women who took on the Islamic State and won.
"The Daughters of Kobani is an unforgettable and nearly mythic tale of women's power and courage. The young women profiled in this book fought a fearsome war against brutal men in impossible circumstances–and proved in the process what girls and women can accomplish when given the chance to lead. Brilliantly researched and respectfully reported, this book is a lesson in heroism, sacrifice, and the real meaning of sisterhood. I am so grateful that this story has been told."–Elizabeth Gilbert, author of Big Magic and Eat, Pray, Love.
"Absolutely fascinating and brilliantly written, The Daughters of Kobani is a must-read for anyone who wants to understand both the nobility and the brutality of war. This is one of the most compelling stories in modern warfare."–Admiral William H. McRaven, author of Make Your Bed.
In 2014, northeastern Syria might have been the last place you would expect to find a revolution centered on women's rights. But that year, an all-female militia faced off against ISIS in a little town few had ever heard of: Kobani. By then, the Islamic State had swept across vast swaths of the country, taking town after town and spreading terror as the civil war burned all around it. From that unlikely showdown in Kobani emerged a fighting force that would wage war against ISIS across northern Syria alongside the United States. In the process, these women would spread their own political vision, determined to make women's equality a reality by fighting–house by house, street by street, city by city–the men who bought and sold women.
Based on years of on-the-ground reporting, The Daughters of Kobani is the unforgettable story of the women of the Kurdish militia that improbably became part of the world's best hope for stopping ISIS in Syria. Drawing from hundreds of hours of interviews, bestselling author Gayle Tzemach Lemmon introduces us to the women fighting on the front lines, determined to not only extinguish the terror of ISIS but also prove that women could lead in war and must enjoy equal rights come the peace. In helping to cement the territorial defeat of ISIS, whose savagery toward women astounded the world, these women played a central role in neutralizing the threat the group posed worldwide. In the process they earned the respect–and significant military support–of U.S. Special Operations Forces.
Rigorously reported and powerfully told, The Daughters of Kobani shines a light on a group of women intent on not only defeating the Islamic State on the battlefield but also changing women's lives in their corner of the Middle East and beyond.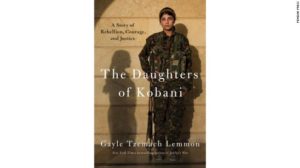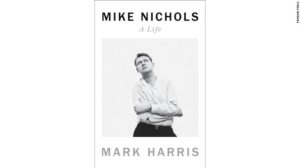 Mike Nichols: A Life, by Mark Harris
A magnificent biography of one of the most protean creative forces in American entertainment history, a life of dazzling highs and vertiginous plunges–some of the worst largely unknown until now–by the acclaimed author of Pictures at a Revolution and Five Came Back
Mike Nichols burst onto the scene as a wunderkind: while still in his twenties, he was half of a hit improv duo with Elaine May that was the talk of the country. Next he directed four consecutive hit plays, won back-to-back Tonys, ushered in a new era of Hollywood moviemaking with Who's Afraid of Virginia Woolf?, and followed it with The Graduate, which won him an Oscar and became the third-highest-grossing movie ever. At thirty-five, he lived in a three-story Central Park West penthouse, drove a Rolls-Royce, collected Arabian horses, and counted Jacqueline Kennedy, Elizabeth Taylor, Leonard Bernstein, and Richard Avedon as friends.
Where he arrived is even more astonishing given where he had begun: born Igor Peschkowsky to a Jewish couple in Berlin in 1931, he and his younger brother were sent to America on a ship in 1939. The young immigrant boy caught very few breaks. He was bullied and ostracized–an allergic reaction had rendered him permanently hairless–and his father died when he was just twelve, leaving his mother alone and overwhelmed.
The gulf between these two sets of facts explains a great deal about Nichols's transformation from lonely outsider to the center of more than one cultural universe–the acute powers of observation that first made him famous; the nourishment he drew from his creative partnerships, most enduringly with May; his unquenchable drive; his hunger for security and status; and the depressions and self-medications that brought him to terrible lows. It would take decades for him to come to grips with his demons. In an incomparable portrait that follows Nichols from Berlin to New York to Chicago to Hollywood, Mark Harris explores, with brilliantly vivid detail and insight, the life, work, struggle, and passion of an artist and man in constant motion. Among the 250 people Harris interviewed: Elaine May, Meryl Streep, Stephen Sondheim, Robert Redford, Glenn Close, Tom Hanks, Candice Bergen, Emma Thompson, Annette Bening, Natalie Portman, Julia Roberts, Lorne Michaels, and Gloria Steinem.
Mark Harris gives an intimate and evenhanded accounting of success and failure alike; the portrait is not always flattering, but its ultimate impact is to present the full story of one of the most richly interesting, complicated, and consequential figures the worlds of theater and motion pictures have ever seen. It is a triumph of the biographer's art.
Women in White Coats: How the First Women Doctors Changed the World of Medicine, by Olivia Campbell
For much of the 19th century, becoming a doctor was an opportunity afforded only to men. But three women — Elizabeth Blackwell, Lizzie Garrett Anderson and Sophia Jex-Blake — overcame enormous obstacles to blaze new trails in medicine. Blackwell was a colleague of Florence Nightingale's and the first woman in America to receive a medical degree, while Anderson and Jex-Blake became comparable pioneers in England and Scotland. This book details how the trio built women-run hospitals and teaching colleges, creating for the first time medical care for women by women.