The BEST Ways To Re-Use an Old Laptop or iPad

Are you upgrading to a newer, faster laptop or iPad with more storage?
Are you upgrading to a newer, faster laptop or iPad with more storage? Have you thought about what you'll do with your old laptop or iPad? Should you sell your old iPad or old laptop or turn it into something worth keeping? There's no reason to throw them away. In fact, there are plenty of reasons not to. Globally, we generate about 100 million tons of e-waste every year. That's as much as throwing away more than 1,000 iPads or laptops every second!
If you have your old iPad or laptop lying around, do your part to reduce e-waste. There are various ways to reuse them, from turning them into a gaming server or digital photo frame to something more advanced, like converting it into a NAS data storage system.
In this article, you will learn that there are a surprising number of things you can do with an old iPad or old laptop that still works. Here are our top and best ideas of how you can use and re-use to give them a new lease on life.
1. Turn your old iPad into an e-Reading
For example, your old iPad may no longer be fast enough to play new or last generation games, but it still remains an excellent e-reader. Using iTunes, you can transfer your e-books to the iPad and continue to use the device as an e-reader. Using your iPad to read books is a perfect idea and one of the best ways to re-invent your iPad.
Reboot it and throw out all other apps to free up space, and literally fill your iPad with e-books and Bookhubpub ebooks. You don't necessarily have to do that with the iBooks app; there are also great alternative apps for the iPad, such as Kindle (Amazon's app), and many more like: Google Play Libros, Ebook Search 3.0, Kobo, Wattpad, Worldreader, 24symbols, Free eBooks, eBiblio, Nubico, OpenLibra, Inkitt, FB Reader, WorldReader, Audible, Aldico, Oodles, AIReader, eBookx. You will find that you will use your "old" iPad lying next to you on your bedside table or shelf full of books as an e-reader even more often than you did when it was brand new.
2. Use it as an Interactive Reader for Kids
You can turn an old iPad into an interactive e-book for your children's use. Simply have fun finding the most fun and useful interactive book that you and your children will love. There are plenty from which to choose. Before turning your iPad over to your children, be sure to remove all files and programs that you don't want your children to access and put them the parental control program that limits their time "online".
3. Convert your old Laptop or iPad as an External Monitor or PC monitor extension
Another great way to repurpose an old laptop is to use it as an external monitor for a newer laptop or desktop. This could be particularly useful if you're writing a book, a report or essay and you need to constantly look at references and information on another screen. You can do this thanks to virtual network computing solutions that let you control another computer remotely.
Multiple monitors are so useful, especially in these times when so many people work from home. With two screens next to each other, you can see all your windows at the same time, keeping you productive. Your old working iPad makes a great second display for your PC. All you need is a small tablet stand to keep the iPad in an upright position.
Well then, here are three simple options you can choose from, depending on your operating system or budget.
Option A: If you're working with Mac computers, macOS features an option to connect to another computer remotely: Remote Management. To activate it, open System Preferences on the old laptop, go to Sharing, and check the Remote Management box. Then on your new computer, go to the Screen Sharing app and enter the old laptop IP address. You can see this information when you click on the Wi-Fi button while holding the Option key.
Once connected, you'll be able to control your old laptop from the new one. If you need more interactivity, however, you'll need to install other software.
Option B: ShareMouse is an application that you can use in Windows or Mac to remotely control another computer. The software has on-screen installation instructions that are easy to follow.
Once installed, just move your cursor to your new computer's screen edge as if you were moving to the old screen and the program begins remote controlling the other computer.
Option C: Finally, if you're willing to buy new software, the best option is Air Display, an app that lets you control other devices remotely. You can use it with Windows, Mac, and even iOS and Android devices to control an external screen for your computer.
Air Display comes with two apps (a host and a client). The host app runs in the background of your new computer and the client app runs on your old laptop. The host app detects any client connections over Wi-Fi. When you launch the client app on your old laptop, the host in your main laptop will treat your old laptop screen as if it is an external monitor.
4. Re-Use your old iPad as a Digital Photo Frame
Put your iPad in Picture Frame mode, find an attractive iPad Stand, and you've got yourself a useful digital photo frame, and you can save more than $100. A digital photo frame often costs between US$60 to $155 aprox. (or more) to purchase if it has a motion detector and a large storage capacity. Save yourself some money and repurpose your old iPad. This would be perfect for a special occasion such as an anniversary party, baby shower or wedding. Can you Imagine your iPad digital photo frame displaying the pictures from significant events at a reception?
To turn an old laptop into a digital photo frame, you'll have to disassemble the laptop almost entirely. Remove any extra parts and plastic casing to fit the laptop circuitry and the LCD display into a shadow box. This is another advanced project; it might take some time and you might need help, but it will be worth it!
Once you've built the digital photo frame, you can use several programs to display a slideshow of your favorite photos. You can use software such as Windows DVD/Movie Maker, Slidely, Photo Story, Wondershare Filmora, DVD Slideshow Builder, Freemake Video Converter, Photosnack, Kizoa or PhotoStory. These programs are easy to install and use, and they have a help section, should you find it a challenge to use them. Some of them are free!
Set the number of minutes or seconds you want each photo to display, then start the application to display your digital photo slideshow. That's all folks!
5. iPad User Guide and Manual (in extreme conditions)
Are your kids planning an expedition? A camping trip? Are you going to the beach? on a hike or rock climbing expedition? Take your old iPad for use in situations where the risk to damage is higher than average. If it does incur damage or a few scratches, it won't be as upsetting, and if it doesn't, it's a win.
6. Turn your old iPad into a Security Camera
Download Alfred Home Security Camera, WardenCam, Xeoma Free IP Camera App, IP Camera Viewer, iVideon, Anycam.io, Perfect IP Camera Viewer, ContaCam, Security Eye or AtHome Video Streamer, which are applications that convert virtually any device with a built-in camera into CCTV. You can receive alerts, view images of your home from anywhere and best of all, some are completely free. There are many step-by-step instructions online.
7. Turn your old iPad into a Dashcam (against insurance fraud)
Dashcams are a popular and effective way to protect yourself against insurance fraud. Mount the iPad on your car's dashboard, and it is a simple process to turn it into a dashcam. There are several apps you can use to convert your iPad into a dashcam, such as Smart Dash Cam, Drive Recorder, AutoBoy, AutoGuard Blackbox, DailyRoads Voyager or Avto Video Registrator AVR. Make sure you follow the guidelines regarding the correct placement of the car mount.
8. Turn your old iPad into a Music Server or Media Center Controller
An old iPad can be a great media center controller. Pair it with a wireless speaker and use Apple Music or your own collection to listen to music whenever you want. Keep it in one convenient location, and you won't have to try and find your phone when you want to listen to some tunes.
9. Turn your old iPad into an Alarm Clock
On the same lines as a music server, place the iPad on your bedside table, and tune it to your favorite digital radio station. This is much more pleasant than waking up to a loud raucous alarm. Choose from a selection of free clock radio apps to access hundreds of stations, or download our suggestion: Radio Garden, a fabulous app for tuning into any worldwide radio station.
10. Turn your old Laptop into a (NAS) Network-Attached Storage System, Home File Server or Media Streamer/Server
A network-attached storage (NAS) system is a way to store data and share files with all computers connected to your home (or business) network. These are useful if you need additional data storage and when several people on your network need access to certain files.
To set this up, you need to set up a NAS application on the laptop. FreeNAS is one such program that allows you to create a centralized and easily accessible place for your data. Experts recommend using a laptop with at least 8GB RAM and a 64-bit chip to run FreeNAS properly. Download it and create a bootable drive with a USB/DVD tool. Restart the laptop and boot it using the bootable drive.
Once done with the installation, you will find a server interface on the laptop's screen. This is where you can set your password and username in order to connect with other devices… and the same would happen to turn it into a media streamer, you can use: Kodi.tv, TVersity, Subsonic or VLC Media Player.
11. Turn your old Laptop into a Gaming or Minecraft Server
If your old laptop is still running, you can convert it into a gaming server. What is a gaming server? Usually, when you're playing multiplayer games online, you connect to a server managed by the game manufacturer, which handles connections with many other players. With your own dedicated gaming server, you and your friends can play your favorite multiplayer games the way you want, with better performance and stability, rather than connecting to a potentially faulty server from a game developer.
To do this, connect the laptop to the internet and connect it to your gaming PC. If you are playing games that require a gaming server, you can set the old laptop as your server.
Take note, you'll need to check if your old laptop can run programs such as Counter-Strike, STEAMCMD, and ARK. If your laptop is too old to run these, then it's most likely that you can't use it as a gaming server.
12. Recycle!
If your iPad is broken, you can have it repaired or recycled. Repairing a defective tablet is usually a technically complicated job, for which you are quickly dependent on the manufacturer or a third party. If it can't be repaired, the repair costs are too high, or you just want to get rid of it, use a certified e-waste company, such as iPad-Recycle or the closest electronics store to your home. They will be able to refurbish and keep its valuable parts circulating in the economy.
13. Don't Throw away Your Old Laptop or iPad in the Trash only if you have no choice!
Even if it's completely nonfunctional, never throw your old laptop or iPad in the garbage. Discarded electronics, or e-waste, are an environmental hazard when disposed of with regular garbage. Instead, take it for recycling or hazardous waste disposal. Recycling is a great option, but when possible, reuse is always the best option.
There are so many reasons to reuse an old laptop instead of throwing it away. We hope these ideas inspire you to look for ways to reuse more things around your home that could have more life in them.
Re-Use the Parts
In some cases, the only thing you can do is gut the laptop for parts. At the least, you should be able to save the hard drive. This can be turned into an external hard drive easily with an external hard drive enclosure.
After inserting the hard drive of your old laptop into an external hard drive enclosure, you can turn it into a plug–and–play device that you can use as a removable storage drive anytime while the system is running.
Similarly, if your laptop has an optical DVD drive, you can convert this into an external DVD drive by using an external DVD drive enclosure. This is useful to have if you're working with a tablet or laptop that doesn't have a CD/DVD drive. The external DVD drive enclosure comes with all of the required adaptors and power supply you need, and connecting it is a simple process.
On the road to a life of purpose, we hope this article is helpful.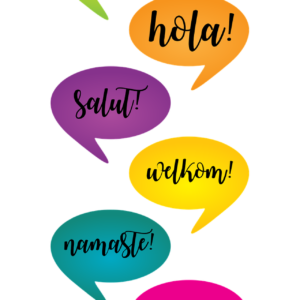 Is Book Translation the Right Choice? The first question to ask yourself when it comes to your book is whether or not translating it is going to be worth the effort.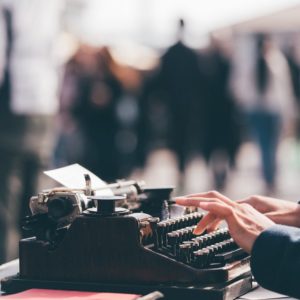 Establishing a well-defined objective is the starting point when it comes to writing...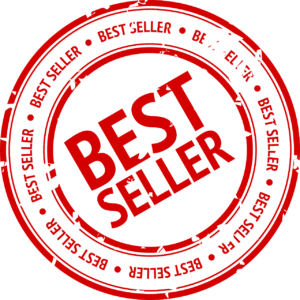 Writing a book that sells over a million copies and makes it to some of the most prestigious bestsellers...